Beginnings of open source fashion design
Susan Spencer who gave an interesting talk called "Open Source project to enable fashion design using open data formats" at Libre Graphics Meeting 2010 started a new project.
This project's current outcome is several Inkscape extensions for creating pattern bocks.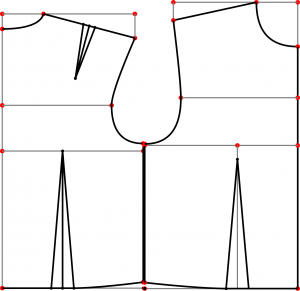 The current version can be downloaded from here. The plan is to keep adding support for various clothes styles. You can keep an eye on news via Susan's blog. The project has a dedicated website in the works.
Was it useful? There's more: